A Tactile Engagement Platform
The Virtual Water Table is a mobile platform for tactile discovery about how human actions affect our waters.
The table uses Augmented Reality (AR) to project digital contours and simulated flowing water onto a hands-on sandbox.
The table is intended to enhance curricular connections to science and social studies at and beyond Milwaukee-area schools.
The Virtual Water Table currently features three modes for exploration: Sandbox, Game, and Map. The role-playing game was first shared publicly at the Green Schools Conference on June 14, 2018. We shared the upgraded table at Maker Faire on Sept. 29-30, 2018 at State Fair Park with over 1,000 guests! Our team is now working hard to update the table. For info on how a table visit can support your class or event, please see the 2019 engagement menu or contact us below.
See the blog below for more details.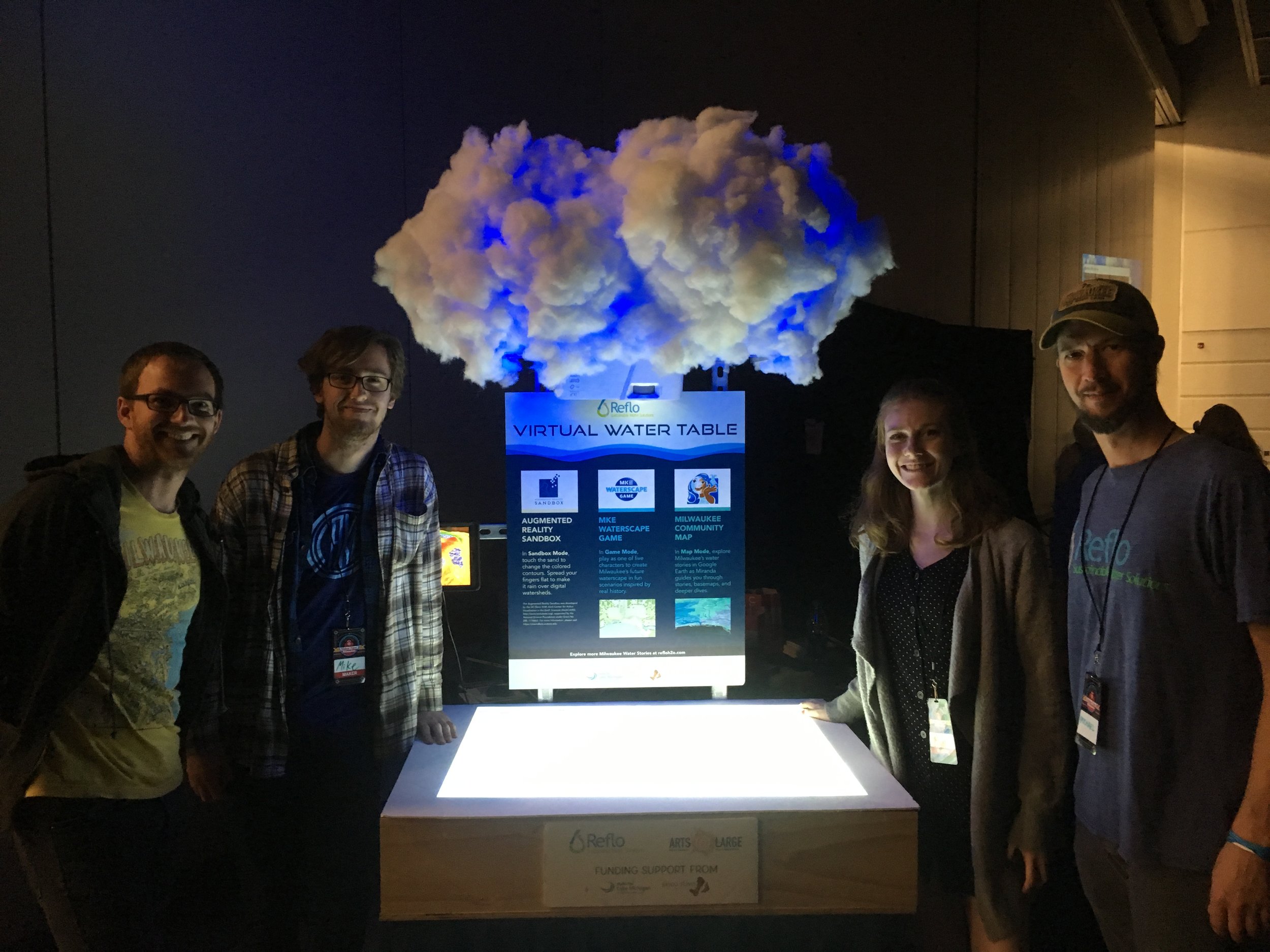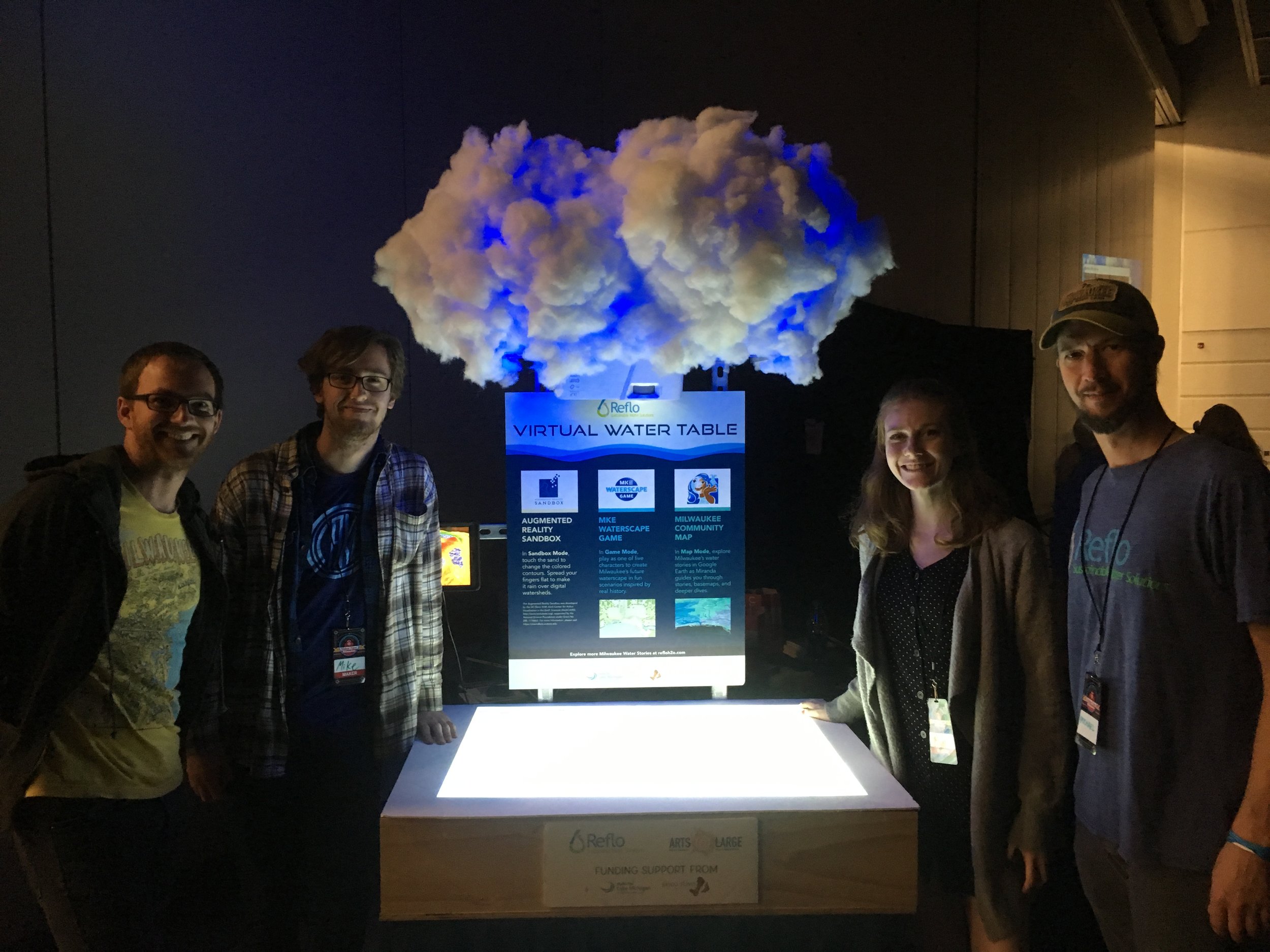 Interested in the Virtual Water Table?